Aloha Soul Family,
It was another amazing week in the world of the Manifesting Our Dream Reality Interview Series! If you missed last week make sure to check out my livestream replays with Anistara Ma Ka, Brigitte Mars, and Topaz Jones on YouTube or Facebook.
It was another WILD WEEK of synchronicities and Manifestation Media Magic! I hit OVER 4K on my @butterflybrielle Instagram – all I had to do was say to myself "this is the goal I have for this week" and poof, like magic my goal was reached even BEFORE launching my planned 4K giveaway. To celebrate I am launching a giveaway contest!
3 WINNERS WILL BE ANNOUNCED DURING MY MEDIA MONDAY LIVESTREAM VlOG ON MARCH 1st 🦋

All 3 winners get: Full 8-week Access to Entire Live Online Manifesting Our Dream Reality Virtual Workshop Journey + Event Replay Videos + Private FB Group Access (Check out the event page for this event on Eventbrite HERE for more details)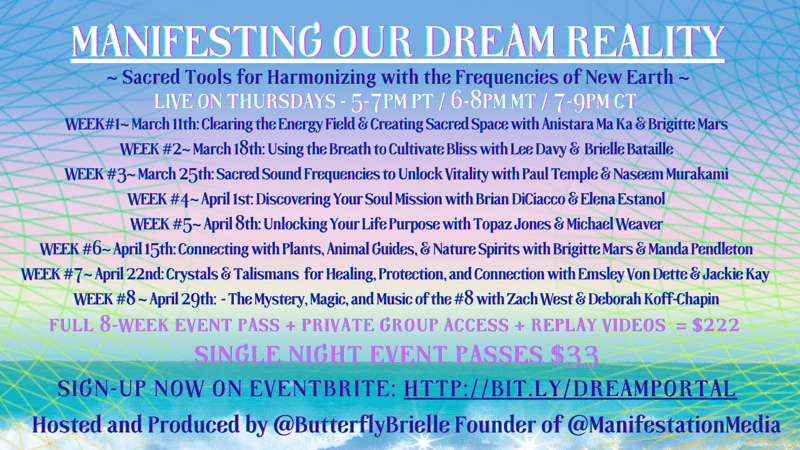 +CHOICE OF ONE OF THE ITEMS BELOW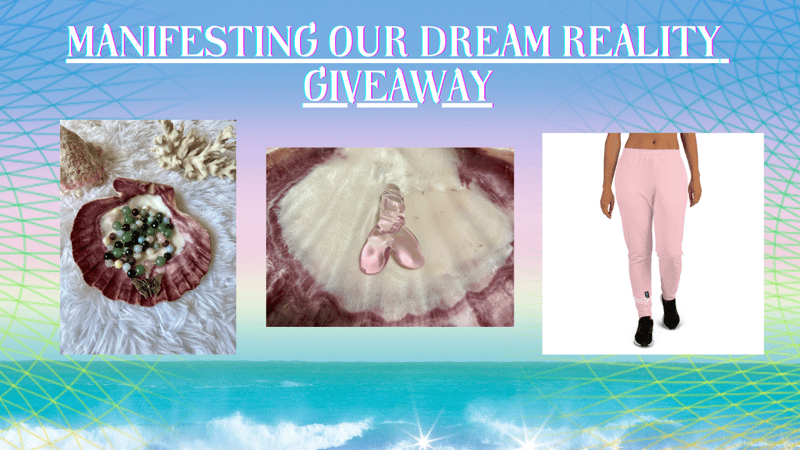 ~ @divasandshivas Metamorphosis Gemstone Mala 📿🦋
~ @glassymermaid mermaid tail pendant 🧜‍♀️🔥
~ @dreams_2_realityclothing pink sweatpants (size s) 💗

PRIZE SELECTION IS BASED ON ORDER OF WINNERS WITH THE MOST POINTS!
>>> VISIT & ENTER THE GIVEAWAY CONTEST HERE <<<
Each action on the contest entry page gives you a specific amount of points toward winning the prizes.

BONUS POINT given for each SHARE of these CONTEST IMAGES images to your profile or story on IG. ⚡️
I really appreciate each of you for the LOVE and support you have shown me as I have begun this voyage into my first ever solo produced 100% virtual multi-month event series.
Stay tuned for more magic,
Brielle Bataille / @ButterflyBrielle
CONNECT WITH THE MANIFESTATION MEDIA COMMUNITY:
SUBSCRIBE ON YOUTUBE